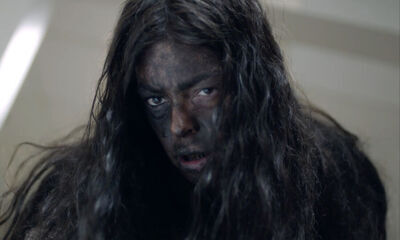 The world of independent film lost a shining star last year when cinematographer Halyna Hutchins on the set of a movie where proper safety procedures were not followed. One of her greatest works was the movie "Darlin,'" a passion project from director and star Pollyanna McIntosh. Hutchins was young and had only been working for a decade on a lot of short films but had already made her personality known. Now I look at her film work and can only see her innovations, her palette, her stamp.
"Darlin'" is the film of hers I like the most, mostly because McIntosh is as forceful behind the camera as Hutchins. Together they created one of the saddest, most disturbing, and beautiful horror films of the last few years. Rest in peace to a true talent.
To watch more of Scout Tafoya's video essays from his series The Unloved, click here.
The Unloved – Darlin' from Scout Tafoya on Vimeo.