How Augmented Reality enables retailers to unlock business value?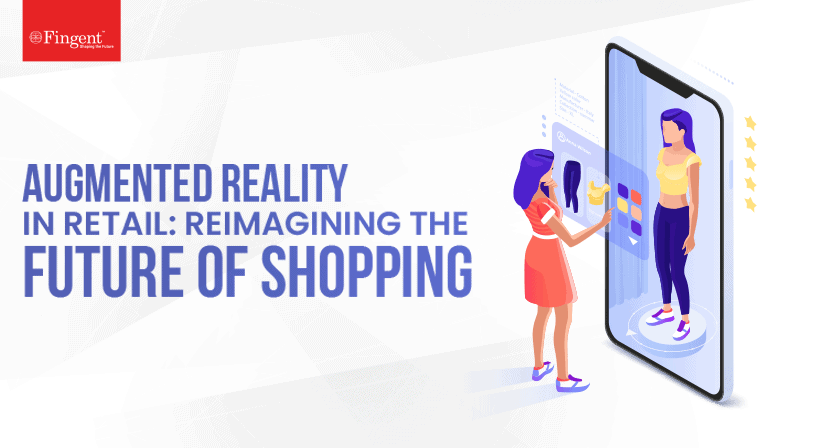 Virtual Fitting Rooms
Virtual Fitting Rooms
Virtual fitting rooms, allow your customers to try on clothing items, jewelry, and other accessories even if they don't visit your physical store. Even without touching an item, shoppers can see the size, style, and fit of apparel before they buy it. Augmented Reality superimposes the visuals of a clothing item on a live video feed of the customer which will create a virtual dressing room. AR-powered virtual mirrors can save valuable retail space in your brick-and-mortar stores by avoiding the need for setting up separate trial rooms. According to Shopify, an omnichannel shopping experience powered by AR nudges online shoppers to spend 10% more.
Placement Previews
Placement Previews
IKEA Place App's AR feature allows customers to visualize how a new piece of furniture will fit their space. After selecting an item from IKEA's catalog, the customer can point their mobile camera anywhere in their surroundings to see the furniture's placement, adjust it from different angles, take photos, and share it with their friends for feedback.The highly interactive preview experience keeps users motivated throughout the buying journey and guarantees conversion. The seamless and fluid experience will encourage them to come back for another purchase, thereby boosting customer loyalty and brand recognition.
Route Optimization
Route Optimization
Not just online and shopping experiences counts to customers. When products are delivered quickly and smartly, there are much more chances for a customer to build their trust in brands. With AR enabling effective navigation capabilities, routes can be optimized for seamless delivery channels. Develop AR-powered apps that enable the delivery teams to plan their travel smarter, with the shortest route options, traffic updates, map views, and more. With AR, delivery partners can be supported with additional information and assistance leading them to the right routes just from their smart phone cameras, so that no package delivery goes missed or undelivered!
Interactive AR Packaging
Interactive AR Packaging
AR-enabled interactive packaging offers consumers a highly engaging shopping experience that will boost ecommerce and in-store sales. Customers could scan a QR code on the retailer's package to understand the latest offers and discounts, new product roll-outs, or read the brand's story. Jack Daniel Distillery's smart AR packaging allows users to take a closer look at their whiskey-making process and explore their growth story.Food retailers like Heinz encourage users to scan their food packaging's QR code to get exclusive recipes and cooking videos of top chefs. With AR, product packages aren't any more throwaway junk. Amazon uses interactive AR techniques to encourage shoppers to recycle packages and share their product experiences with others.
Interactive Business Cards
Interactive Business Cards
AR takes your plain business cards to the next level by allowing you to add 3D objects, interactions, animations, and powerful virtual components on top of your physical business cards. When you point your smartphone camera toward the card, you can see an interactive display of your business profile. AR allows you to incorporate numerous features into your V-card such as videos, audio, images, 3D objects, social links, animations, and URLs, besides your contact info and designation. Interactive business cards set yourself apart from your competitors and provide prospects with instant resources. It arouses curiosity and prompts your clients to access more information about your business. Immersive virtual experience in the real-world improves your business's credibility and doubles your lead capturing. Interactive business cards shorten the sales cycle and increase customer appointments and engagement.
Complete Product Information
Complete Product Information
AR allows superimposing additional product information that your customers may not get easily in physical or online stores. Processing product information is the most significant aspect that influences a customer's buying decision. Customers want to know if the products they buy will fit their purpose. When the right information is delivered digitally, it will simplify the product discovery process for the consumer, boosting sales.Top automotive brands such as Mercedes Benz and Hyundai use AR-powered digital car manuals to explain automotive features in a highly interactive way. Instead of scrolling the whole user manual, customers can point their mobile camera towards a specific part of the vehicle to find more useful information that will impact their buying decisions.
Warehouse Space Optimization
Warehouse Space Optimization
AR can improve complex warehouse operations by streamlining warehousing management activities such as order allocation and picking, inventory control, material handling, and packaging. Using an interactive 3D warehouse layout, retailers can improve their warehouse planning. This helps warehouse managers and employees to locate products and process orders on time. AR smart glasses allow warehouse personnel to extract necessary information such as order number, trolley number, deposit bin information, and passage number which will expedite loading and unloading processes. Zero-delay deliveries achieved through warehouse optimization increases your sale orders and drive revenue.